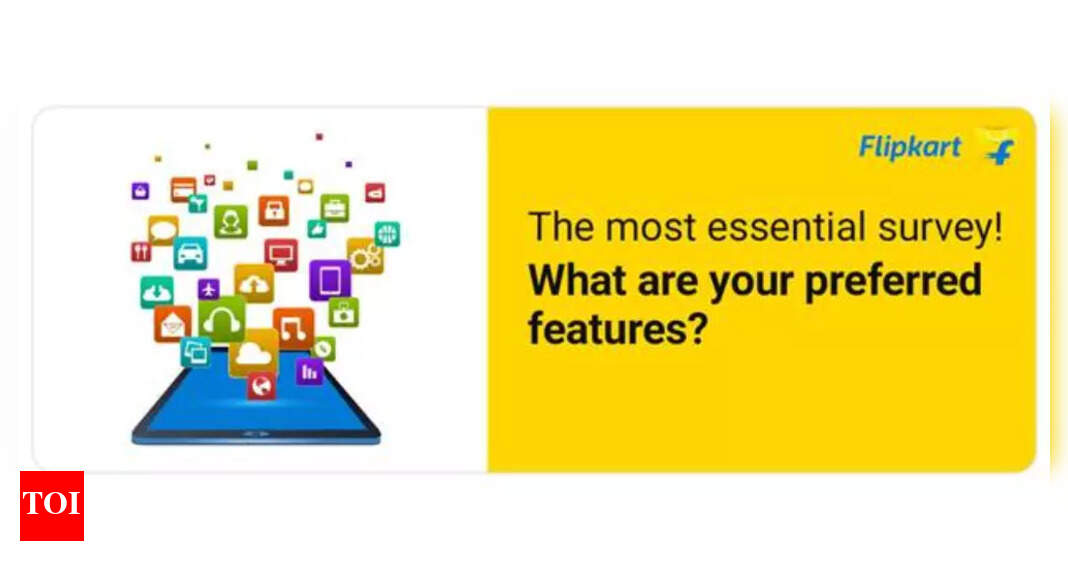 Walmart-owned Flipkart conducted 'the Most Essential Survey' on its app in August 2021. Through the survey, the e-tailer sought customer preferences when buying a smartphone. The survey shows that smartphone consumers in the country are currently showing increased aspiration to upgrade to premium smartphones with the latest features. According to the survey, about 50% of users currently using smartphones under Rs 15,000 are looking to upgrade to a higher price segment. While 31% aspire to own a smartphone priced above Rs 20,000.
As per Flipkart, about 1 lakh customers took part in the survey. These customers represented a mix of demography in terms of age, gender and region. It says that smartphones have emerged as one of the key "new essentials". Smartphones are no longer means for communication but are also used for learning, working, connection to utilities as well as content consumption. The processor continues to be the key deciding factor while purchasing a phone. Snapdragon was the most popular choice among consumers, followed by MediaTek in the under Rs 15,000 price segment. Apple Bionic chipset was the clear winner in the above Rs 40,000 price segment. About 42% of respondents choose Apple Bionic processor over others.
Willing to invest in

5G

devices
The survey also found that about 47% of smartphone consumers in the country are willing to invest in 5G-ready devices for a future-proof smartphone experience. About 82% of the consumers acknowledge that going forward, 5G capability would be a key consideration while making a purchase decision. In terms of display features, the AMOLED screen is the most sought after followed by FHD+ and quad HD. When given an option between AMOLED with a lower refresh rate and an LCD with a higher refresh rate, almost 60% of consumers showed preference to have AMOLED with a lower refresh rate.
About 67% of consumers said that they are looking to invest in smartphones with 6GB or 8GB RAM abilities. While 60% of the consumer base surveyed is looking for 128GB as the storage size in their next smartphone. About 34% of consumers prefer stock Android over any other operating system.
High-end camera and fast charging are also on the list
As per the survey, people in the age group of 35-40 years showed a preference for a high-end camera sensor, more than others. Consumers are increasingly preferring smartphones with smaller battery capacities but offering faster charging capabilities. Almost 75% of the consumers in the above Rs 20,000 price segment prefer faster charging.
Affordability remains the key
As work-from-home and online classes continue, consumers especially in tier 2+ cities and metro cities are increasingly looking for affordable options to upgrade their smartphones. Convenient payment options and exchange programs are also gaining attention of the consumers. "One out of three eligible Flipkart consumers who bought a premium device (above Rs 30,000) opted for The Flipkart Smart Upgrade Plan", the company said. Another emerging trend is that consumers are increasingly looking to get their smartphones delivered instantly. Premium devices topped the chart in Flipkart's hyperlocal smartphone deliveries.